5 Places to Explore in Boston After LASIK
Do you wish you had options besides glasses and contact lenses? Are you tired of fumbling around in the morning to see?
There's a better way in the form of LASIK for those that qualify. By now, most people have heard of LASIK.
Maybe you've considered LASIK in the past, but the timing wasn't right, or you weren't sure if it was a good fit. Here's the thing: many people are great LASIK candidates!
If you have a refractive error and need to rely on glasses or contact lenses, there's a good chance that you'll qualify for LASIK! Most people over 18 with a refractive error make great LASIK candidates.
The vision correction procedure is low-risk and highly effective, with most patients achieving 20/20 vision or better! If you're in the Boston area and want LASIK, look no further than the experts at the Nielsen Eye Center.
After LASIK, you can look forward to exploring the city with your new and improved vision. Keep reading to find out about 5 places to explore in Boston after LASIK!
1. Peruse One of America's Oldest Used Bookstores
If you've never been to Brattle Book Shop, you owe it to yourself to check it out! This historic bookstore is the place to go for bibliophiles and casual readers alike.
Once you improve your vision with LASIK, there's never been a better time to buy books. Vision correction means seeing every detail in sharp, crisp clarity.
Have you ever curled up with a good book but had to deal with the glare from your glasses from being in the sun? Do your contact lenses cut short the time you'd spend reading because they make your eyes dry and irritated?
Say goodbye to these frustrating annoyances after LASIK. You'll no longer need glasses or contact lenses.
Instead, you can read in peace without thinking about your vision. Spending time at Brattle Book Shop becomes even more fun when you can admire the atmosphere and take in the many books with crystal clear vision!
2. Take in the One of a Kind Murals at Underground Ink Park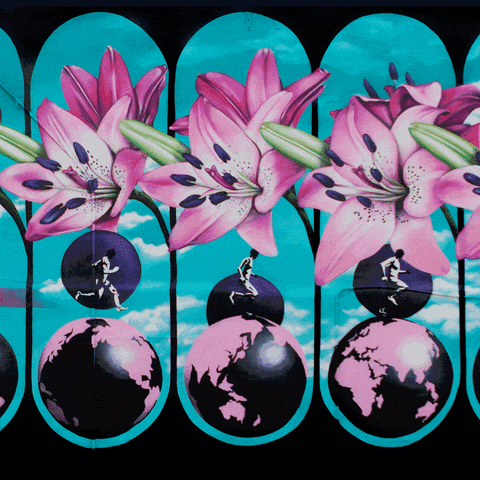 Underground Ink Park is another must-see after undergoing LASIK. Even if you've already been to this sprawling, 8-acre underpass full of amazing murals and installation art, you'll be able to appreciate it even more after the incredible effects of LASIK.
Getting LASIK means you'll be able to see without glasses and contact lenses. But it also means that your vision is far superior to what it ever was when wearing glasses or contacts!
After LASIK, many patients have better depth perception and color perception. That means you'll see everything in a whole new way!
When it comes to seeing things from a different perspective with better depth and brighter colors, the vast, colorful murals at this urban oasis are the way to go.
3. Check Out Bogie's Place (But Don't Tell!)
Want in on a secret? In the back of JM Curley's, an unassuming burger joint, there's a sign next to a closed, blackout curtain that says "Adults Only." This is the entrance to Bogie's Place, a reservation-only private steakhouse.
Once you have LASIK, you'll be better at spotting all the secrets. But you'll also be able to indulge in the more luxurious hidden gems like Bogie's.
Why? Because you'll be saving money just by choosing to undergo LASIK.
LASIK is a permanent procedure that provides patients with decades of clear, unassisted vision. You can also look forward to many years without buying glasses or contact lenses.
Even though LASIK seems expensive, it doesn't have to be. Many patients choose to finance the procedure to make it more affordable. At the Nielsen Eye Center, we offer extensive financing options to ensure cost doesn't hinder your visual freedom dreams.
Most patients find that the procedure starts paying for itself in as little as two years. At that point, you're simply saving money.
Also, consider how much you'll save when you longer have to pay for visual aids or any of their necessary accessories. So why not treat yourself to an intimate steak dinner at one of Boston's best hidden gems without feeling guilty?
4. Go Fishing in the City at Jamaica Pond
Once you have LASIK, you can take your fishing game to the next level with your newly improved vision. Did you know you can fish in Boston at Jamaica Pond once the weather gets warmer?
If you get LASIK now, your eyes will have plenty of time to heal before all the fun summer activities begin. There's no lengthy recovery process with LASIK, either.
Though it takes 3-6 months for your eyes to finish healing, the initial recovery after LASIK only takes a few weeks. After that, you'll feel ready to tackle your usual routine while your vision continues improving.
You'll reach peak vision once your eyes fully heal. Imagine how incredible your eyesight will be when you go fishing in the warmer months! Not to mention, you'll be able to see the fish without needing glasses or contact lenses. Doesn't that sound liberating?
5. Take a Secret Walk
Did you know you can get to Thompson Island from Boston Harbor on foot? It may be illegal to walk right to the island from the beach during low tide, but you can use a secret trail!
To get there, you must start from the aptly named Secret Squantum Park. A wooded trail will lead you to a sandbar that appears during low tide so you can walk to Thompson Island.
Taking a secret trail to get to an island you can only walk to during low tide? Sounds a bit adventurous, but that's part of the fun!
After LASIK, you can be more spontaneous and complete more adventurous activities. You won't have to worry about packing extra contact lenses or glasses if you lose or break them.
You'll also have incredible vision that makes it easier to navigate new areas. Just be safe if you're taking this secret trail, and ensure you time things out correctly to avoid getting stranded.
See Boston in a New Light
There are so many places to go in Boston beyond this short list and so much to discover! Boston is full of secret venues, from speakeasies to hidden sneaker shops.
You can explore it all after LASIK. Over 95% of LASIK patients end up with 20/20 vision or better, and if you qualify for LASIK, you can be one of them!
It's time to schedule your LASIK consultation at the Nielsen Eye Center in Boston, MA, today to find out if LASIK is right for you! Haven't you waited long enough for the vision of your dreams?