Have a Summer You'll Never Forget with LASIK in Boston
Do you want to break free from the constraints of wearing glasses and contact lenses? It might be time to think about having LASIK!
LASIK is the most popular vision correction procedure you can undergo. It's no coincidence that it has a 95% patient satisfaction rate!
LASIK is an excellent fit for many patients with refractive errors like nearsightedness, farsightedness, and astigmatism who currently rely on glasses or contact lenses. Choosing LASIK means you can finally achieve complete visual freedom and improve your life.
If you've been mulling over whether or not to have LASIK, now is the time to finally take those first steps toward correcting your vision. Keep reading to discover why you'll have a summer you'll never forget when you have LASIK in Boston!
See One of the Last Red Sox Games of the Season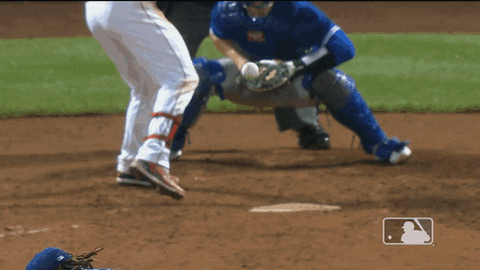 Summer means baseball season, and there's still time to catch one last Red Sox game in person for an experience you'll never forget. After LASIK, you can look forward to having the best vision of your life.
Imagine crisper, clearer vision that allows you to see the baseball diamond, the ball, and every detail, no matter where you're sitting at Fenway! It's all possible because 96% of LASIK patients end up with 20/20 vision or better after they have LASIK.
Not only will you be able to see without glasses and contacts, but you'll be able to see better than you ever could, including when you had to depend on visual aids. Wouldn't you love having better depth perception and color perception?
After LASIK, you can look at the world around you in incredible high definition. You'll be able to see the ballgame like never before, catching every little detail for a truly memorable outing! Say goodbye to glare coming off your glasses and hello to vision that's crystal-clear day or night.
Get in Shape
Now that the weather is warm, it's the perfect time to get outside and get in shape! But exercise can be challenging when you have glasses and contact lenses to worry about, especially in the summer.
If you're sweating while working out, your glasses may slip down your face and get in your way. Even if you're wearing contact lenses, sweat could irritate them, interfering with your ability to see well while you're getting in the zone.
But after you get LASIK, you won't have to worry about any visual aids getting in your way. Recovery from the vision correction procedure surgery is also a breeze, so you can get back into exercising within a few weeks.
You'll need to avoid strenuous exercises and contact sports for a month, but it's worth it because once you can return, you'll do it with better vision than ever before. After LASIK, you'll find it much easier to stick to a fitness routine to enhance your current one or start a new one!
Have a Day by the Pool
Hanging out at the pool is the ideal way to spend a hot summer day. But swimming isn't as fun when you rely on contact lenses or glasses to see.
Glasses can fall off and get broken in the water. If you need contact lenses to see, you know they shouldn't be near chlorine.
Getting chlorine in your eyes while wearing contact lenses can mean extreme irritation and burning, among other uncomfortable symptoms. But once you get LASIK, you don't have to worry about losing your glasses or being temporarily blinded by chlorine.
Take only a few weeks after LASIK to recover, and you can return to enjoying refreshing and relaxing dips in the pool. The best part? You'll be able to do it without needing glasses or contact lenses!
Go to All the Outdoor Gatherings
Summer is when most people try to spend more time outside to enjoy the weather. The best summers are filled with BBQs, picnics, outdoor concerts, and just hanging out with friends.
But the great outdoors isn't always friendly to those who wear glasses or contacts. Sunglasses can be a pain if you wear glasses, and intense sunlight can irritate your eyes more when you wear contact lenses.
But after you get LASIK, you won't have to deal with those inconveniences. You can relax and spend your summer getting all the fresh air you can while socializing and enjoying your incredible vision!
Do a Whale Watch
If you live in Boston and have never been on a whale watch boat tour, it's time to try one! Take some time out on the harbor to see some whales in person.
After LASIK, your vision will be better than ever, so you'll have no problem spotting whales in the distance. Go with friends or take the opportunity to impress a date! With crisper, sharper vision, you'll have the best sight of anyone you're with.
Slurp Down Oysters on the Half Shell
As far as Boston delicacies go, it doesn't get much better than oysters on the half-shell. Go and treat yourself to a truly unique culinary experience.
You'll be able to appreciate all kinds of cuisine so much more after getting LASIK. They say you eat with your eyes first, and it's true. When you can see what you're eating more clearly, it'll enhance how the food tastes!
Once you have LASIK, you can splurge and enjoy the best life offers you. Although LASIK may seem expensive, it's far more affordable than continuing to pay an average of $500 annually for visual aids.
Many LASIK patients use financing to help make the procedure fit their budget. With no-interest financing, most patients pay off LASIK in as little as two years.
You'll own your vision at that point, and LASIK will start paying for itself! You'll also save the money you would have spent year after year on visual aids. Having $500 extra every year adds up fast!
Getting LASIK will save you money in the long run. Since LASIK is a permanent procedure, you can see without glasses or contacts for many years after correcting your vision. There's no need to feel guilty about treating yourself now and then!
Are you ready to find out if you qualify for LASIK? Take your first step towards your best summer ever by scheduling your commitment-free consultation today at Nielsen Eye Center in Boston, MA! Haven't you waited long enough for better vision?